Aw shucks! Dave doesn't want to see you go! If it was something we did or something you're confused on please email us at friends@dave.com - we'd love a chance to help!
Once your advance is paid back you can delete your account by following these easy steps:
Go to your Profile
Click Dave Membership
Click Cancel Dave Membership
Select a reason why you're cancelling (optional: enter comments)
Slide to permanently delete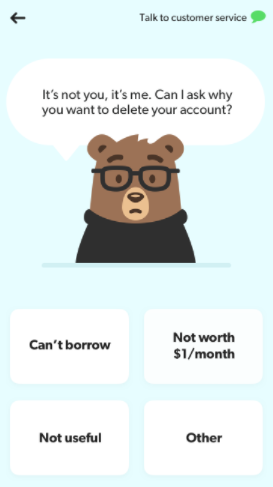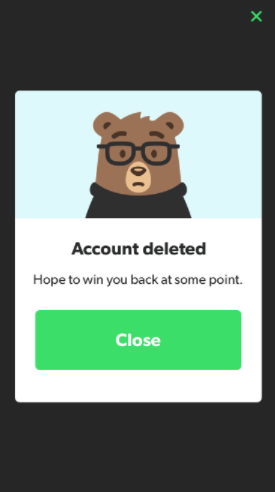 Please note that deleting the app does not unsubscribe you from our monthly subscription.