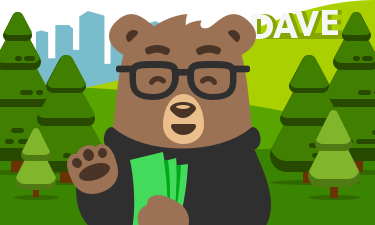 Ready to create an account? All Dave needs is your real mobile phone number. VoIP numbers and burners won't work. 
Download the app
Open the app and click Sign up for Dave to learn more about Dave. Select a low balance alert and Enter your mobile number. Click Join Dave (your membership costs $1/month)
Connect your banking credentials
Log into your online bank account. If you ever log out, just click Log In in the app from your phone and enter your mobile number/email and password. Your phone number is your ID, so make sure you only log in from the device that's linked to your phone number. 
Set up your Email and Password 
After you add your banking credentials and enter your debit card information, you will be prompted to enter your current email and create a password. There are a few requirements when creating your password so only you can access your account. If you ever forget your password it's not a big deal, we have a helpful article on how to get that reset here. 
Protect your account
Sharing is caring, except when it comes to your account. For your security, we only allow one user per Dave account. Need to change your phone number? No problem! Just follow the prompts in the app. 
Welcome to the club!