Dave costs just $1 a month! 
With your subscription, you get access to our predictive algorithm that helps you identify upcoming expenses to help prevent overdraft and better manage your finances. Given that the average cost of overdraft is $34 if we can help you avoid just one that pays for nearly 3 years of Dave subscription.
Your subscription fee will be charged on your first paycheck date of the month if funds are available. If funds are not available on that date, we'll attempt the charge each Friday after that until we're successful.
Want to know when you'll be charged? No problem! Please follow the steps outlined here.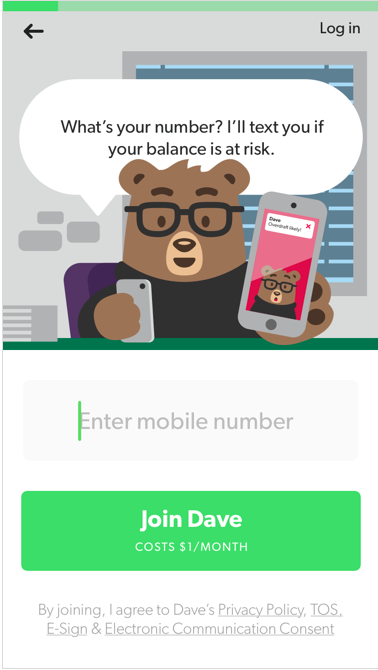 The $1 monthly subscription fee is strictly to connect your bank account to the prediction tool and does not have an association with advancing. 
Please note that deleting the app does not unsubscribe you from our monthly subscription.